APS SMART

+ Prozorro

public procurement for public sector
Public procurement is the end-to-end process of purchasing goods (services, works) by state-owned/budget organizations and governing bodies, from needs planning to supply contracting, fully regulated by the norms of the Law of Ukraine "On Public Procurement" (its new version, which came into force in 2020, has significantly changed the tendering procedure).
Using our long-term experience in automating the procurement activities for enterprises in various industries, we are fully aware of the public procurement specifics. For public sector companies, we can offer the full range of services in accordance with their needs in the organization of procurement activities with the support of all the regulator's requirements and its legal acts.
According to the Law of Ukraine "On Public Procurement", state-owned companies realize their procurement procedures publicly, using ProZorro open electronic platform. The auctions/tenders are conducted directly by e-platforms accredited by Prozorro, that support the unified basic functionality of the system and the principles that govern public procurement (Prozorro Manifesto).
Important factors: visibility, transparency, evidential standard and security of trade procedures

The limitations of internal and external processes (procurement harmonization) in accordance with the regulations

No process link to corporate accounting systems for data on purchases made through Prozorro system

The need for deep integration of the procurement system with the top ERP systems: catalogue item directories, budget lines, departments, etc.
Implementation of the end-to-end system for procurement organizing, accounting and monitoring: a software set of services, which includes the procurement activities automation plus Prozorro bidding via the accredited electronic platform, with the subsequent transfer of data and tendering results to the accounting or other electronic systems of the company:
Procurement function and procurement processes automation

Integration with a corporate ERP system of any class and procurement data transfer to ERP 

Procurement processes acceleration within the framework of existing regulations (bidding campaign reduction from 2 weeks to 2 days)

4-level control over procurement ("collusion counteraction"): at the stage of the bid's author – at the stage of the Central Office – at the stage of the Internal Committee + audit capability by an external organization

Procurement centralization, control over procurement by the centre (management)

Consolidation of needs to optimize costs
The APS SMART implementation handles the
key challenges

of procurement management:
IMPLEMENTATION OF THE END-TO-END PROCESS FOR THE COMPANY'S PUBLIC PROCUREMENT MANAGEMENT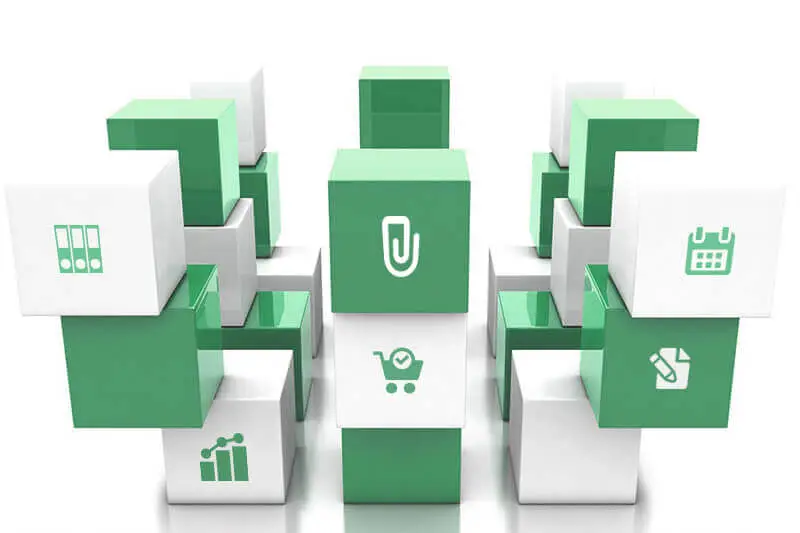 Optimize your procurement – improve the processes effectiveness!
APS SMART automation and the integration of procurement procedures of Prozorro electronic public bidding result in additional savings, transparency, controllability and predictability of needs and costs 
Nomenclature management

Collecting customers' needs (divisions, departments, branches, subsidiaries)

Procurement planning




Budgeting

Bidding campaigns (creation and collection of bids, bids approval)

Carrying out of competitive procedures with different forms of application (closed/open)

Carrying out of multi-format tendering: tenders, electronic auctions/reductions, requests for proposals

Multi-factor winner selection

Supplier management, maintenance of supplier database with a history of tendering participation, suppliers' evaluation criteria

Contracting, purchase order, goods acceptanc

Assessment of procurement efficiency




KPIs

Legally binding document workflow within the framework of procurement activities

EDS




Integration with accounting and other corporate systems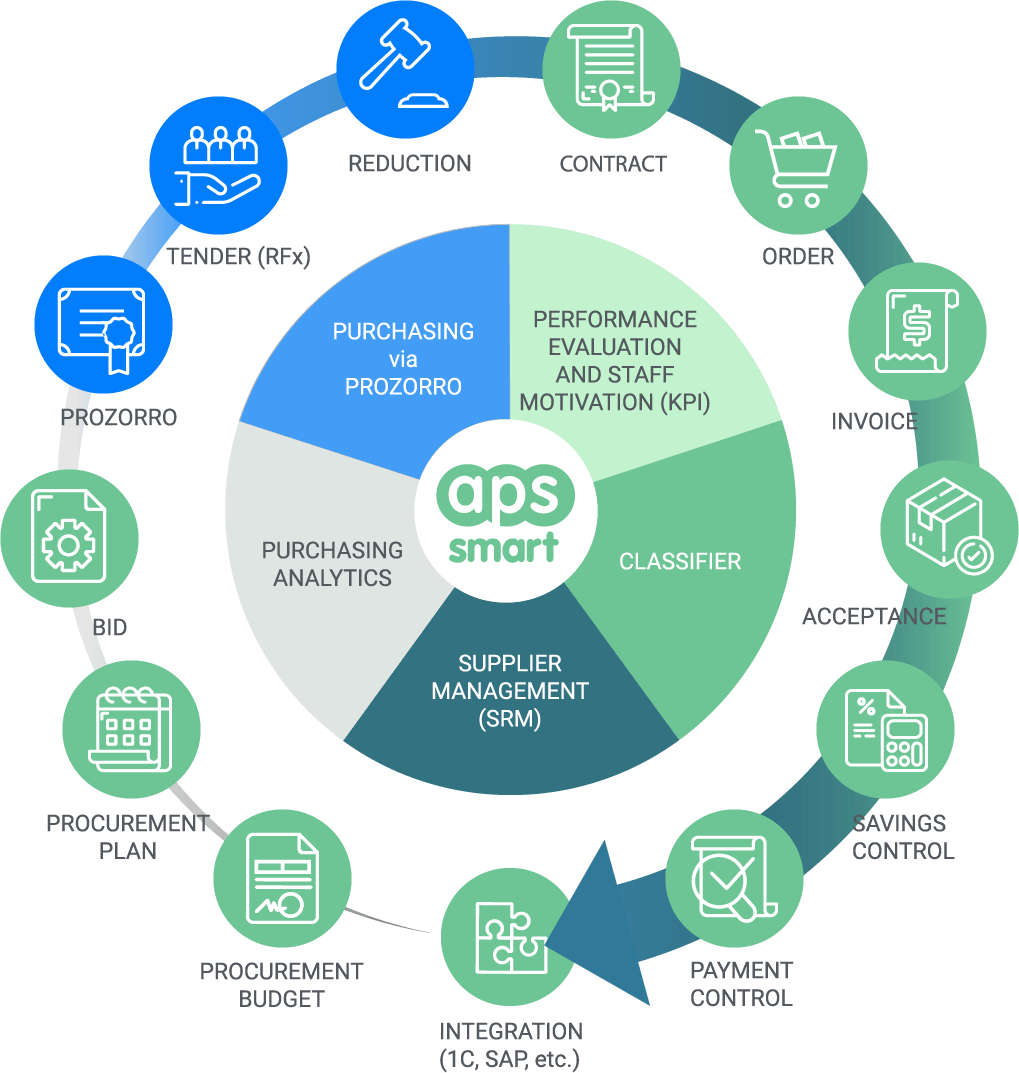 Prozorro e-tendering: tender, reduction
APS SMART SRM allows complete automation of all public procurement processes: procurement plan – bidding campaign – tendering on Prozorro through integration with the accredited platform – electronic workflow / contract signature after the competitive bidding – monitoring of implementation (payments and delivery) – reporting and analytics for future planning.
APS SMART is adaptable to requirements for the procurement process organization in the public sector, the support of current regulations and rules; the system data can act as an evidential tool in terms of "protection against audits and inspections" and be transmitted to the enterprise accounting system.
"Procurement through e-technology has multiple benefits, it expands market access and intensifies competition, contributes to high standards of business, brings down information costs, facilitates access to information sources, enhances transparency and accountability (…). And furthermore, e-procurement can prevent the emergence of opportunities for corrupt practices and reduce their levels at various stages of the public procurement process"
– that is the view of Transparency International, a global non-governmental organization specializing in the fight against corruption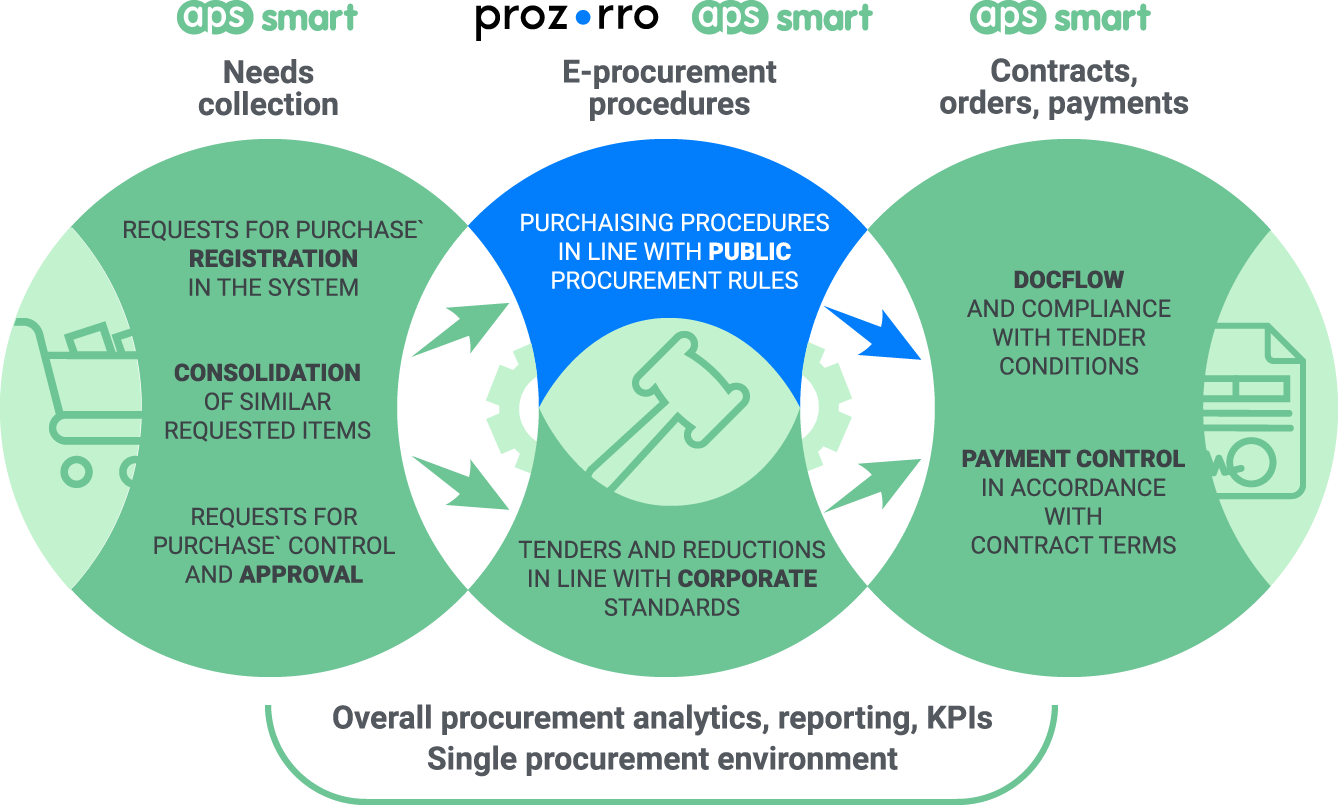 We cover a full procurement cycle and create the integrated procurement environment for a state-owned company
Our APS SMART product fully meets the modern world software standards from both the technological and process aspects; with its help, you can fully cover all procurement management tasks, automate not only core procurement functions, but also create an integrated procurement environment for the company: from procurement needs collection – procuring in accordance with the procedures established by the state – to contracting and fulfilment of a supply contract, performance management, varying from a single procurement specialist to a procurement department or division, and the entire organization as a whole.
of APS SMART implementation for state-owned companies